Know Before You Buy
"We're Under You All The Way!™"
What's inside matters! Since we have been selling mattresses in Central Ohio since 1974, we know what works and what doesn't. We have dropped several big-name companies over the years for the simple fact that their products were not holding up as promised or that warranties were not customer friendly. Our non-commissioned, experienced staff takes pride in helping you find the mattress that works best for you.
What Makes a Quality Mattress?
A quality mattress is derived from quality materials and craftsmanship. Some people think that quality and price go hand-in-hand. While that may be true in some cases, it is not always accurate. In our 40+ years of experience, we have seen two comparable models sell for drastically different prices. Why? One company spends millions of dollars on TV and celebrity advertising with dedicated one brand storefronts in malls and standalone buildings while the other company forgoes the hype, and makes quality their craft.
What Makes a Mattress More Comfortable?
We all want comfort, but comfort is relative. What might feel soft to us, may feel firm to you. What is most important is how the mattress contours to your body. Is it supportive? Does it feel springy? Are there enough comfort layers? Does it trap heat? While most of these issues can be determined while trying out a mattress, our staff is fully trained in helping you pick the right one for you! Always try the mattress before you buy it.
Spring -vs- Foam:
Spring Mattresses, depending upon how they are made, can give head-to-toe support with minimal pressure points. With added fiber and foam layers, a spring unit can be supportive, comfortable, and affordable.
Foam Mattresses have evolved substantially since they were first introduced. With layers of memory foam and latex on top of a foam core, they can be quite comfortable. Within the past 10 years, the concept of cooling gels infused into the foam has taken the fear of a "hot" feel out of the equation.
DAVID'S FRIENDLY REMINDERS
The Better Sleep Council recommends replacing your mattress around the seven-year mark.
Mattresses today are thicker than in the past. Will your new mattress sit too high or too low? Will it block your headboard? Will you need a low profile box spring or frame?
Will your new queen box spring fit up your stairs or down your hallway? Will you need split queen box springs?
Be sure to purchase a frame with a center support for your queen or king set as this prolongs the life of the set and maintains the warranty.
What pillows and bedding will work well with your new mattress? Will you need to purchase deep-pocket sheets?
Mattress covers are available in our stores to protect your mattress and your warranty.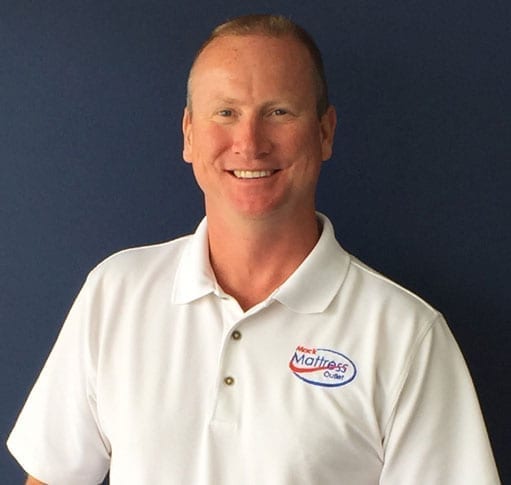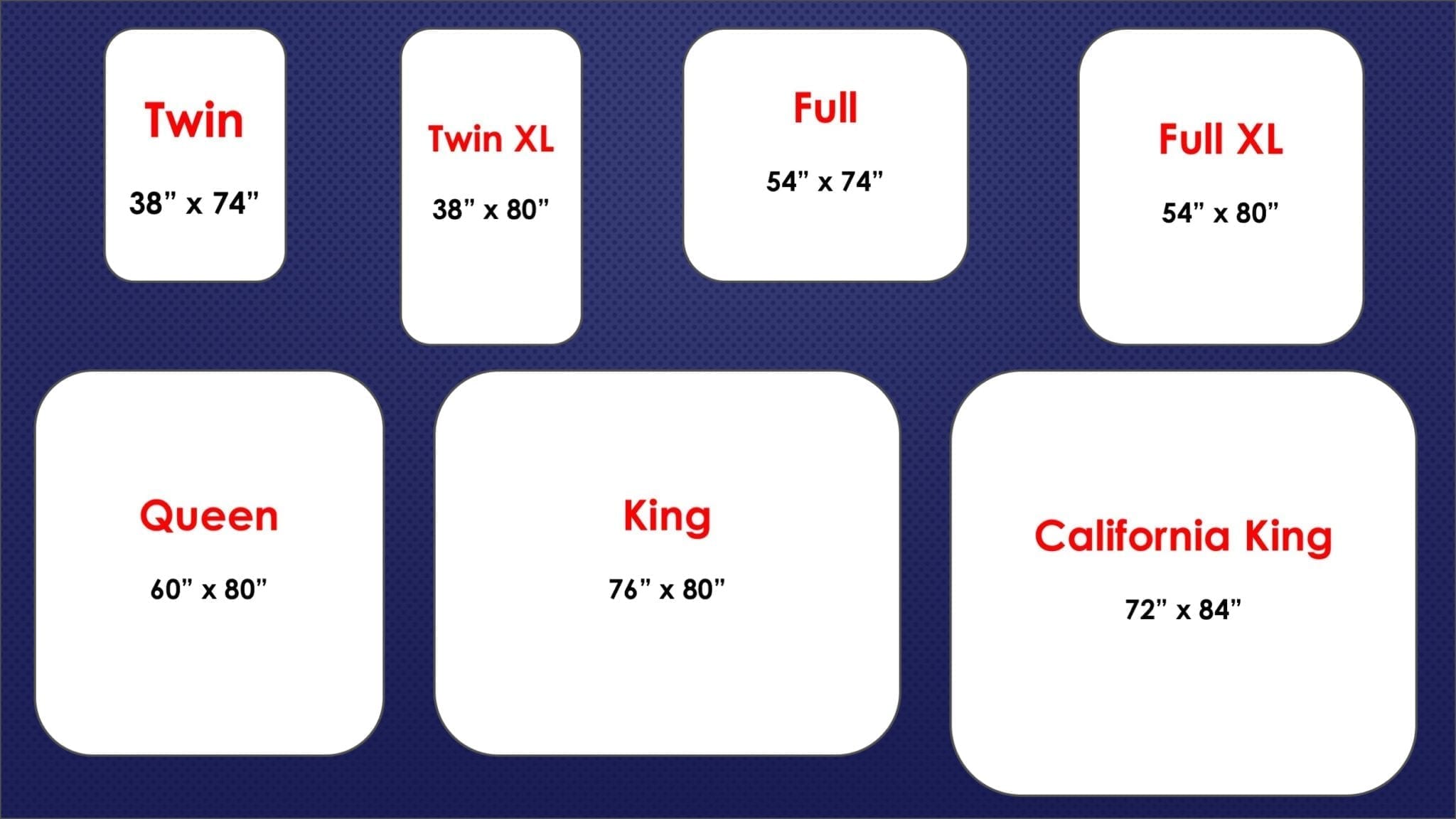 Mattress Size Chart
When it comes to buying a mattress set, it's important to determine the exact size that you need by ensuring that (1) it's big enough for you to lie down and comfortably move around and (2) it fits in the space you have allocated for it within your home. If it's simply a swap out of old with new, you'll need to ensure the new mattress measurements are in line with an existing box spring and frame size or else you may end up with unsightly overhangs or ledges. The comfort of the mattress and maneuverability in the space should be considered when purchasing your new mattress.
Our Store Policies:
Due to the nature of our business, we cannot process refunds. However, we will gladly exchange your mattress and/or box spring once within ninety (90) days of the original sale date.
Mattresses and box springs must be in "like new" condition with no stains or physical damage.
Re-delivery charge and a 10% restocking fee will apply.
Adjustable bases are considered non-returnable items and are not subject to comfort guarantees.
Pillows, mattress covers, and sheet sets are returnable up to 30 days following purchase. For a full refund product must be unopened and undamaged, otherwise a 20% restocking fee will apply.
All warranties are subject to the manufacturer's guidelines outlined in your warranty information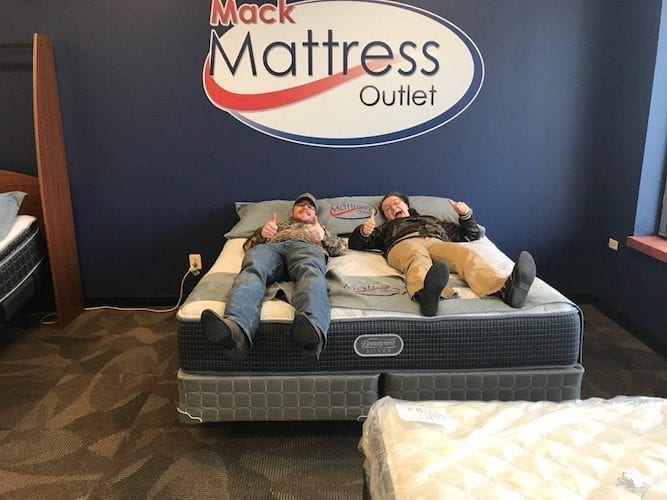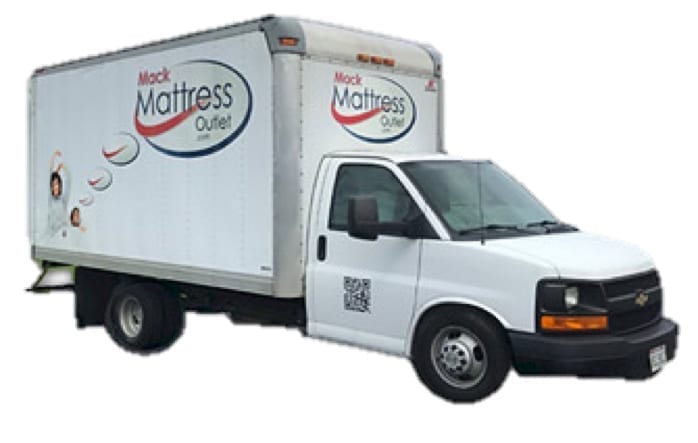 DELIVERY SERVICE & FREE NATIONAL SHIPPING*
Central Ohio delivery is available. In-stock items can be delivered following your purchase within a pre-scheduled 2-hour window based on our weekly delivery schedule. Or…if you would like to tie it on your car or truck, we can assist you. We do not build "free delivery" into the price as many other mattress stores do. We do not want to penalize you for taking it with you by building in a delivery fee.
Mattresses that are ordered typically arrive between 10-14 business days with delivery available following arrival. You will be contacted when we recieve your mattress to schedule delivery.
FREE National Shipping:
*Our AirflowMax™ Temp Control mattresses feature free national shipping in the Continental United States. Made new for you straight from the factory, your mattress will arrive in 10-14 business days to your door via FedEx.
Free Shipping is only available on mattresses, not Wood Foundations. If you need a foundation and are not a local Central Ohio customer, consider our Steel Foldable Platform Bases.
Our bedding collection also features free national shipping.
FREE Local Pickup:
Order your mattress online and pick it up for free at one of our locations of your choice. You will be contacted as soon as your order is ready for pickup. For in stock items, pickup takes an average of one business day to prepare. We can tie it onto your vehicle for you for easy transport.
Standard Delivery Service: $55.00 (for most of central Ohio)
Drop-off at the front door or in a garage
Take the old bed away (old mattress must be set by the front door or inside of your garage).
Free standard delivery is available for orders over $1000.00 in the Columbus area.
White-Glove Service: $100.00 (for most of central Ohio)
Delivery and complete set up in your room
Take the old bed away from any room in your house (please strip bedding from mattress prior to arrival).
Fact: About 80% of our customers take it with them!