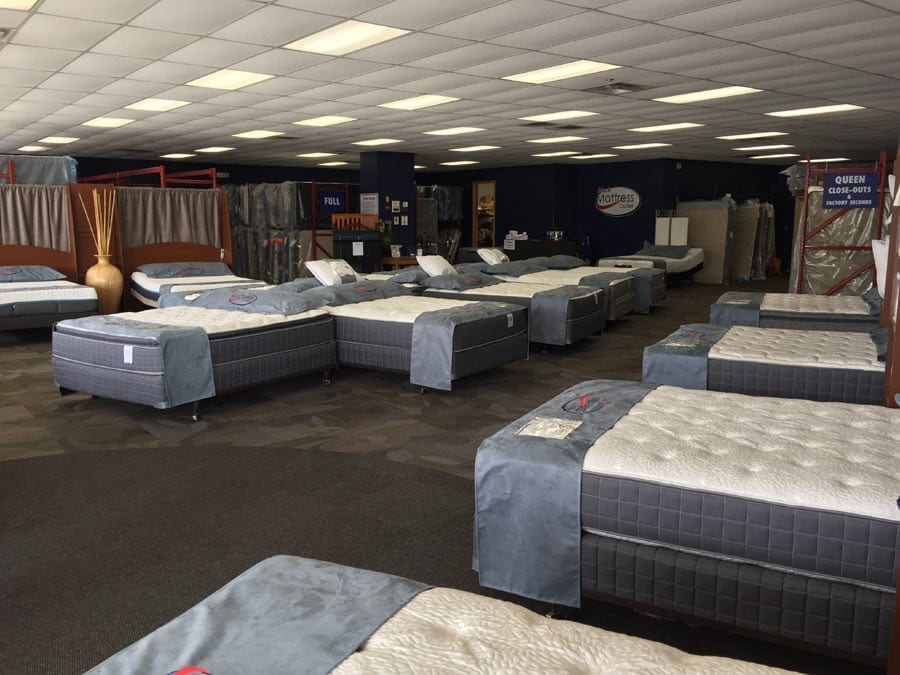 Mack Mattress Outlet specializes in imperfects, discontinued, overstock, etc. from the famous brands you know and love. With hundreds of mattresses to choose from, you are sure to find the one that is right for you.
"A quality mattress is one that is supportive… that cradles your neck, spine, and legs without pressure points to help you get through the night without tossing and turning. Thus, your sleep will be less interrupted and you wake up feeling  refreshed and ready to take on the day."
– David and Sherrie Bower
WHY A HOUSE BRAND?
Real Comfort at a Real Comfortable Price! After being in business for three generations, we believe we've learned a lot from the top manufacturers, and as a result, it has given us the opportunity to provide Our House Brand with some wonderful advantages you'd find in many other top-quality bedding companies. Our House Brand takes the best qualities and all comfort styles of some of the Famous Name Brands You Know and Love and wraps them into our own private collection at a fraction of the price.
DELIVERY SERVICE
Central Ohio delivery is available. In-stock items can be delivered the next business day within a pre-scheduled 2-hour window. Or…if you would like to tie it on your car or truck, we can assist you
.
We do not build "free delivery" into the price as many other mattress stores do. We do not want to penalize you for taking it with you by building in a delivery fee.
Standard Delivery Service: $45.00 (for most of central Ohio)
Drop-off at the front door or in a garage
Take the old bed away
White Glove Service: $75.00 (for most of central Ohio)
Delivery and complete set up in your room
Take the old bed away
Fact: About 80% of our customers take it with them.

© 2019 - Mack Mattress Outlet