AirflowMax™ Organic Latex (From $999)
Latex offers the ultimate level of supportive pressure relief while allowing you to feel weightless through a responsive sleep surface. Our natural latex even provides a natural sleeping environment that is hypo-allergenic, anti-microbial, environmentally friendly, and extremely breathable featuring our AirflowMax™ Temp Control construction. Both our Jasmine and Lotus mattresses offer moisture-wicking GOTS-certified organic cotton to keep you cool.
Our Lotus mattress even goes a step further and adds GOTS-certified wool as an active temperature regulation element, allowing your sleeping environment to stay cool in the summer and warm in the winter.
Excess heat build-up in your mattress causes you to toss & turn, sweat, and wake up uncomfortable rather than sleeping soundly. Our AirflowMax™ Temp Control Mattresses, allow this excess heat to escape from your mattress, allowing you to sleep more soundly and wake up feeling rested. Featuring a dynamic edge coil design to support you getting in and out of bed, as well as extra support for your lumbar support, cool air is able to move in and hot air out on every level of these mattresses.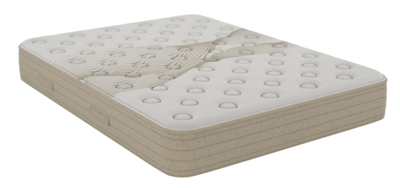 Jasmine 13" Organic Latex Hybrid
Jasmine 13" Organic Latex Hybrid
10% OFF Labor Day Sale (Sep 2-5)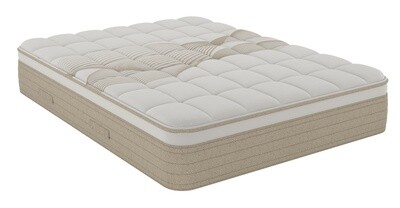 Lotus 14.5" Organic Latex Euro Top - Active Cooling
Lotus 14.5" Organic Latex Euro Top - Active Cooling
10% OFF Labor Day Sale (Sep 2-5)
Frequently Asked Questions
Do You Deliver?
Yes! We offer two types of delivery to our Central Ohio customers. The price ranges are based on how far you are from Columbus. You are able to calculate the price at checkout or contact any of our retail locations.
Standard Delivery Service: $55 – $95 (based on distance from Columbus)

Drop off at your front door or garage.
Take the old bed away (the old mattress must be set by the front door or inside your garage)
Free Standard Delivery is available on orders over $1000 in the Columbus area.

White Glove Delivery Service: $100 – $140 (based on distance from Columbus)

Delivery and Complete set up in your room of mattress set
Take the old bed away from any room in your house (please strip the bedding from your mattress prior to arrival).
I live outside of Central Ohio. Will you ship to me?
Yes! Select items feature free shipping to your door via FedEx. Use our guide below for reference. It is grouped by product type. For specific questions feel free to message us. 
Mattresses

Only AirflowMax™ mattresses at this time feature free national shipping. Foundations are not included with a mattress purchase.
Clearance National Brands or Value Mattresses are only available for local pickup or delivery.

Foundations, Bed Frames, and Headboards

Wood Foundations, Bed Frames, and Headboards are not available to ship. These are available for local pickup or delivery only.
14″ platform base is available to ship free nationally.

Adjustable Bases

Our Steel, Upholstered, and Luxury Adjustable Bases are available for local pickup and delivery only.
Zero Gravity and Omni Massage Adjustable Bases are available for free shipping nationwide. 
Do you allow returns?
Due to the nature of our business, we do not give refunds on mattresses, box springs, or adjustable bases.
We do allow a 90-day comfort exchange period with a 10% restocking fee on mattresses. Exchanges are only available for the same size mattress you initially purchased.
Bedding Accessories: (Including Sheets, Pillows, Mattress Protectors) 1. Unopened product in original packaging with original receipt: Full refund within 30 days of purchase. 2. Opened product with the original packaging and receipt: Refund less 20% restocking fee within 30 days of purchase. 3. Product may not be returned after 30 days of purchase.
Can I pickup in store?
Yes! You can order your product(s) online and schedule your free pickup in the store.
*AirflowMax™ mattresses are made to order with limited stock available in the store. For most purchases, your mattress will not be available for pickup until 10-14 business days.
*Items Special Ordered online will take some time to bring in (typically 2-3 weeks if not sooner). We will be in touch with you every step of the way to know when to expect your order. 
What is a "Special Order" on your website?
A "Special Order" is a specific function of our website where you can place an order for an item not currently in stock at our physical stores.
Meaning, that we will need to place the order with our suppliers with your item generally arriving in 2-3 weeks. 
HEAR IT FROM OUR CUSTOMERS
Local Locations & National Service