Cleveland Avenue, Columbus OH
"We're Under You All The Way!"

No Credit Needed. $1 Down.
Save time. Apply online and get pre-approved to shop in store.
$299 minumim purchase required.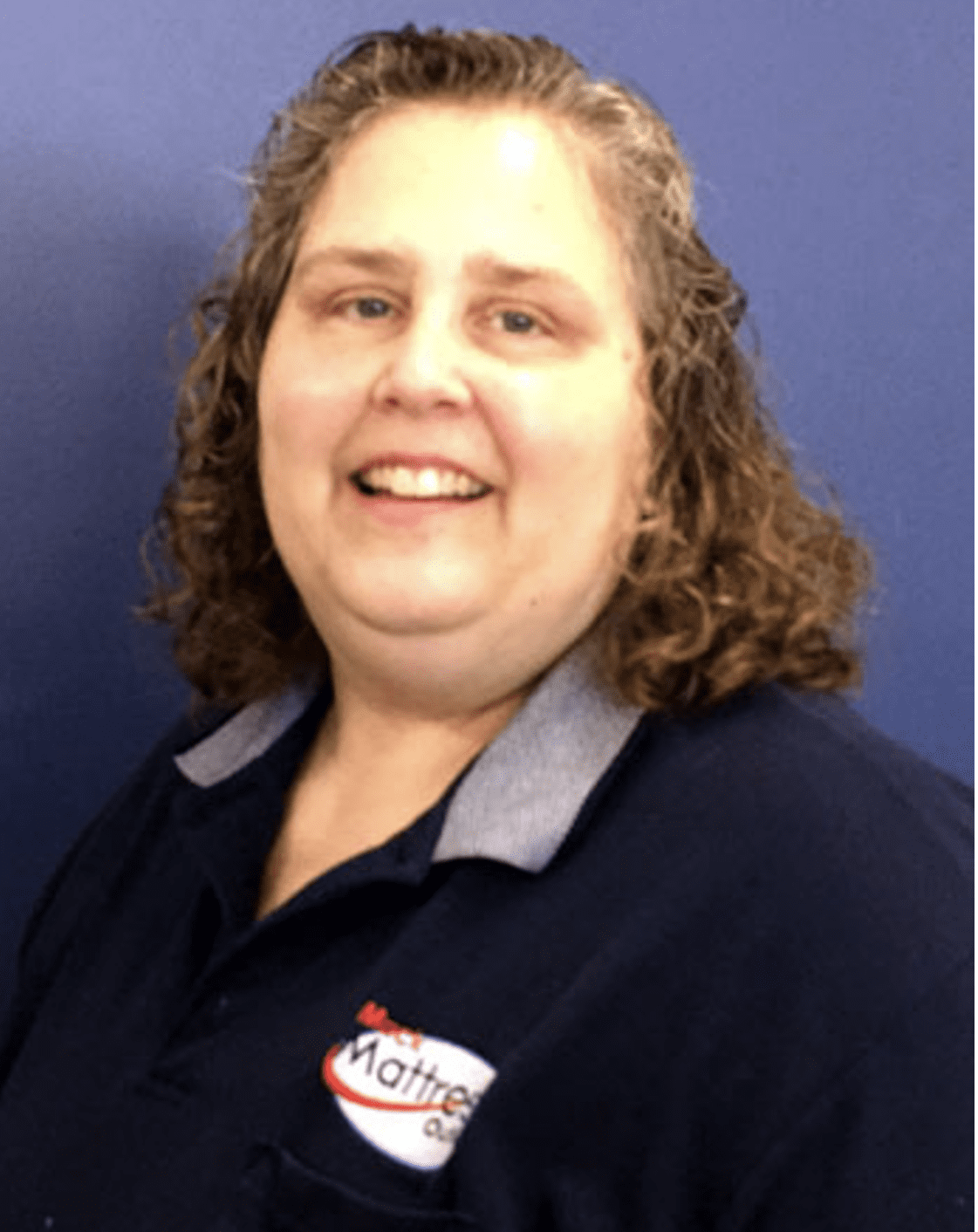 Sherry
Cleveland Avenue Store Manager
We have been serving our customers from our Cleveland Avenue locations for over 45 years, having moved just down the street from our original location. Sherry has been with Mack Mattress for over 40 years and is the store manager for this location. Customers report that she is friendly, patient, and amazing in the way she meets their unique needs. 
She cares about each customer that walks through the door and wants to make sure all customers get the best product to meet the needs of each individual. Sherry is keenly aware that every sleeper is different and your specific needs are just that – specific and unique to you.
With our Value Mattresses from $89, and our everyday low-price deals on Clearance National Name Brand mattresses, you're sure to find exactly what you're looking for a refreshing night's sleep.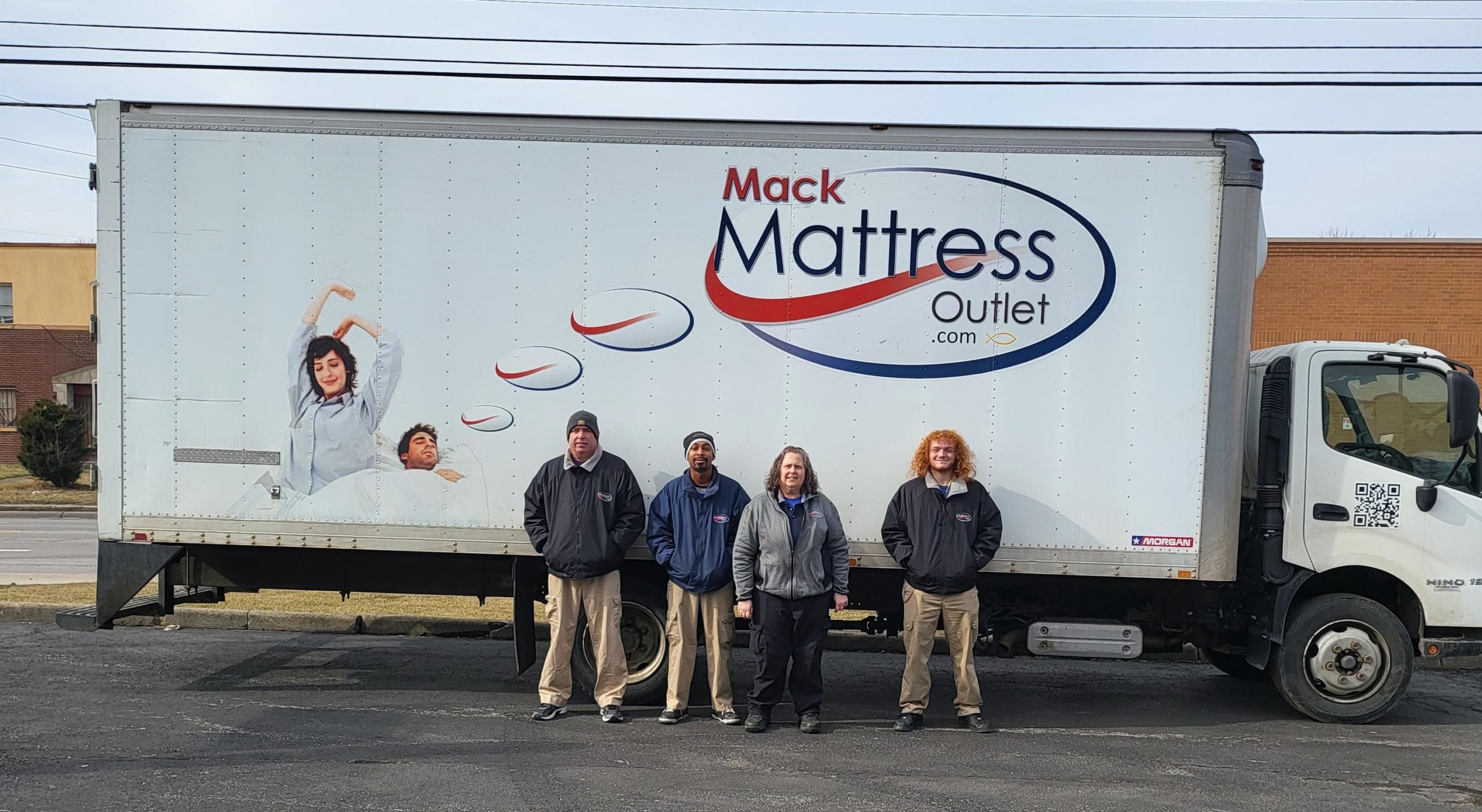 Cleveland Avenue Store Team
Our Cleveland Avenue store team is ready to serve you and bring you the best sleep at the best price. We can help tie your mattress to your car, schedule delivery, and even have U-HAUL trucks for your furniture or moving needs.
We believe in bringing you quality products, friendly service, and family-style support. Family owned and operated since 1974 when you shop with Mack Mattress Outlet, you're family!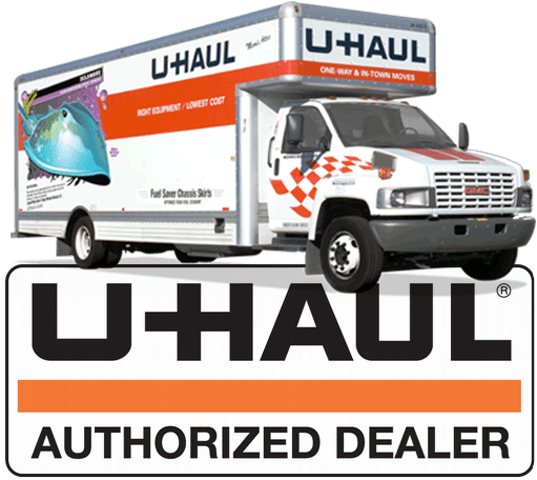 U-HAUL AVAILABLE
Visit our  3080 Cleveland Avenue store to reserve your next U-HAUL truck for all of your long-distance or in-town moving needs. Perfect for Apartment, Home, or College moves, picking up furniture,  or even taking home your Mack Mattress purchase! 
Available 24/7 – reserve on your phone and pick up at our store any time of the day or night
Reservations are also available for walk-in store customers or if you need any additional assistance with your U-HAUL reservation. 
Cleveland Avenue
Oakland Park & Cleveland Avenue
Sawmill Road
N of 270, S of Hard Road
Westerville
Schrock & S State Street
SHipping
Delivery Options & Guidelines
Free Shipping Option*
Certain products are eligible for free shipping via FedEx. These include: 
AirflowMax™ Mattresses
Zero Gravity & Omni Adjustable Bases
Malouf Bedding Accessories
Standard Delivery
Our Standard Delivery is available to most of Central Ohio and includes dropping your product(s) off at your door or inside your garage. 
Rates start at $55 and are determined by your zip code. 
White Glove Delivery
Our White Glove service includes set up  of your mattress and foundation in a room of your choice. Please ensure the path and room are clear. 
Rates start at $100 and are determined by your zip code.
Free In-Store Pickup
Save on delivery fees by scheduling pickup of your items in-store.
Need a U-Haul? Rentals are available at our Cleveland Avenue location.
AirflowMax™ Mattresses
Designed to bring you incredible sleep at incredible prices.

Clearance Closeouts
Get up to 50% off or more regular retail prices of national name brands like Simmons Beautyrest, Serta, and more.
Starter Mattresses
Options for the whole family start at $89.
Foundations & Bed Frames
Platform Bases for easy storage, traditional foundations and bed frames. 
Adjustable Bases
Elevate your sleep and experience less snoring, better circulation, customized pressure relief, and more. 
Bedding - Pillows, Sheets & Protectors
Create your own unique cozy space and receive 20% off bedding accessories with any mattress purchase.
"We're Under You All the Way!"™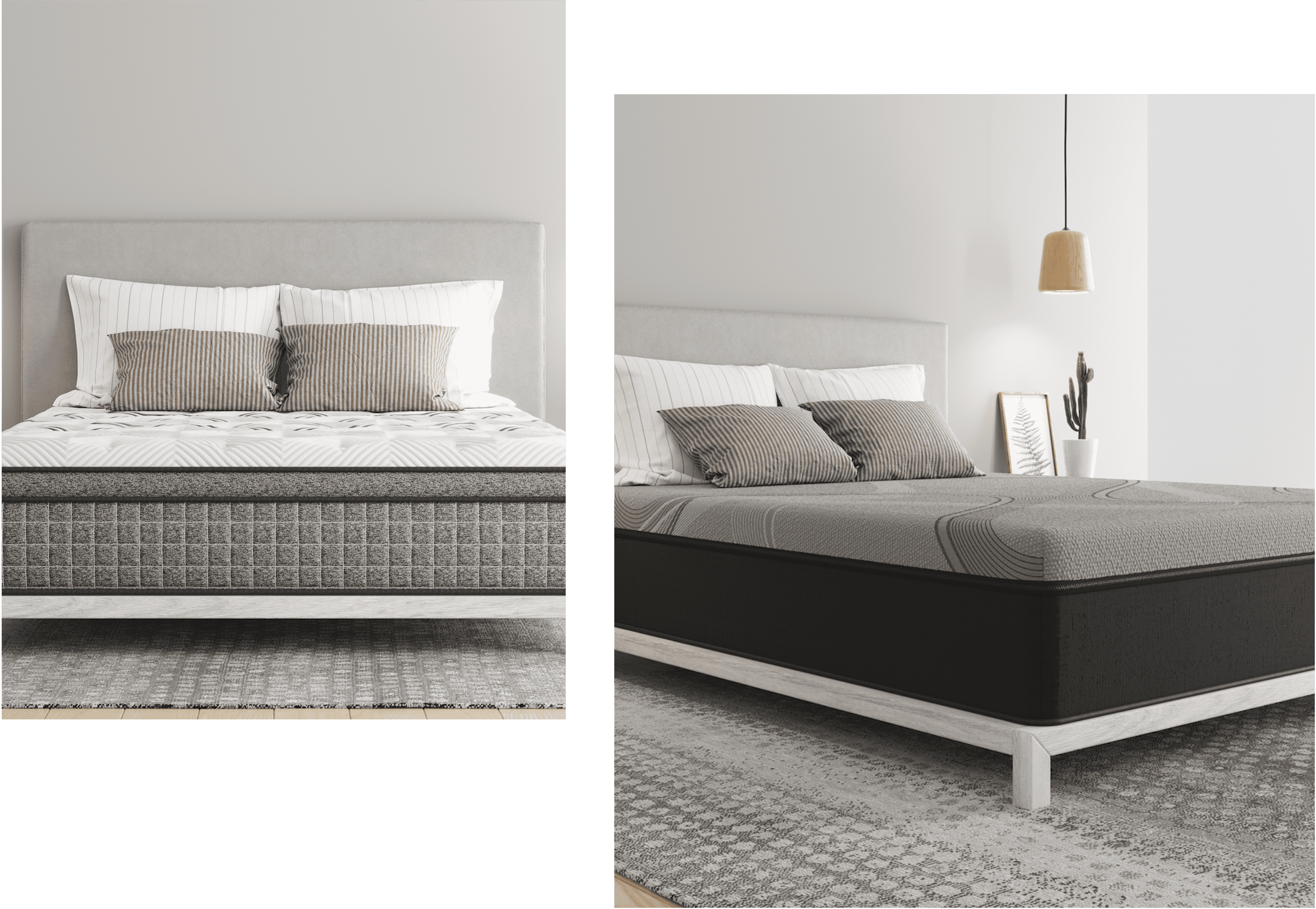 Family owned and operated since 1974, Mack Mattress Outlet has had the mission of brining you quality sleep at affordable prices. 
When you don't seep well, it affects the way you feel, work, play, and look. When you sleep better, you do EVERYTHING better. That's why at Mack Mattress Outlet, "We're Under You All the Way!". 
Special one time buys on factory direct closeouts at huge discounts
Our own Mack Mattress brand that blends top line of sleep technology with affordable price points. 
Standard foundations and adjustable bases for customizable comfort. 
Cozy and affordable bedding accessories for a unique sleep environment just for you.